Main functions:
1 1.39 inch large screen, 454*454 resolution AMOLED screen
2 Custom dial, dynamic dial
3 ECG measurement
4 exercise more
5 Bluetooth call, Bluetooth music playback
Watch languages:
Simplified Chinese, Traditional Chinese, English, Japanese, German, French, Spanish, Portuguese, Italian, Russia
Business Sports Watch
1.39"454*454/ AMOLED screen / PPG+ECG Bluetooth called / Bluetooth music playback / 16 sports modes / Compass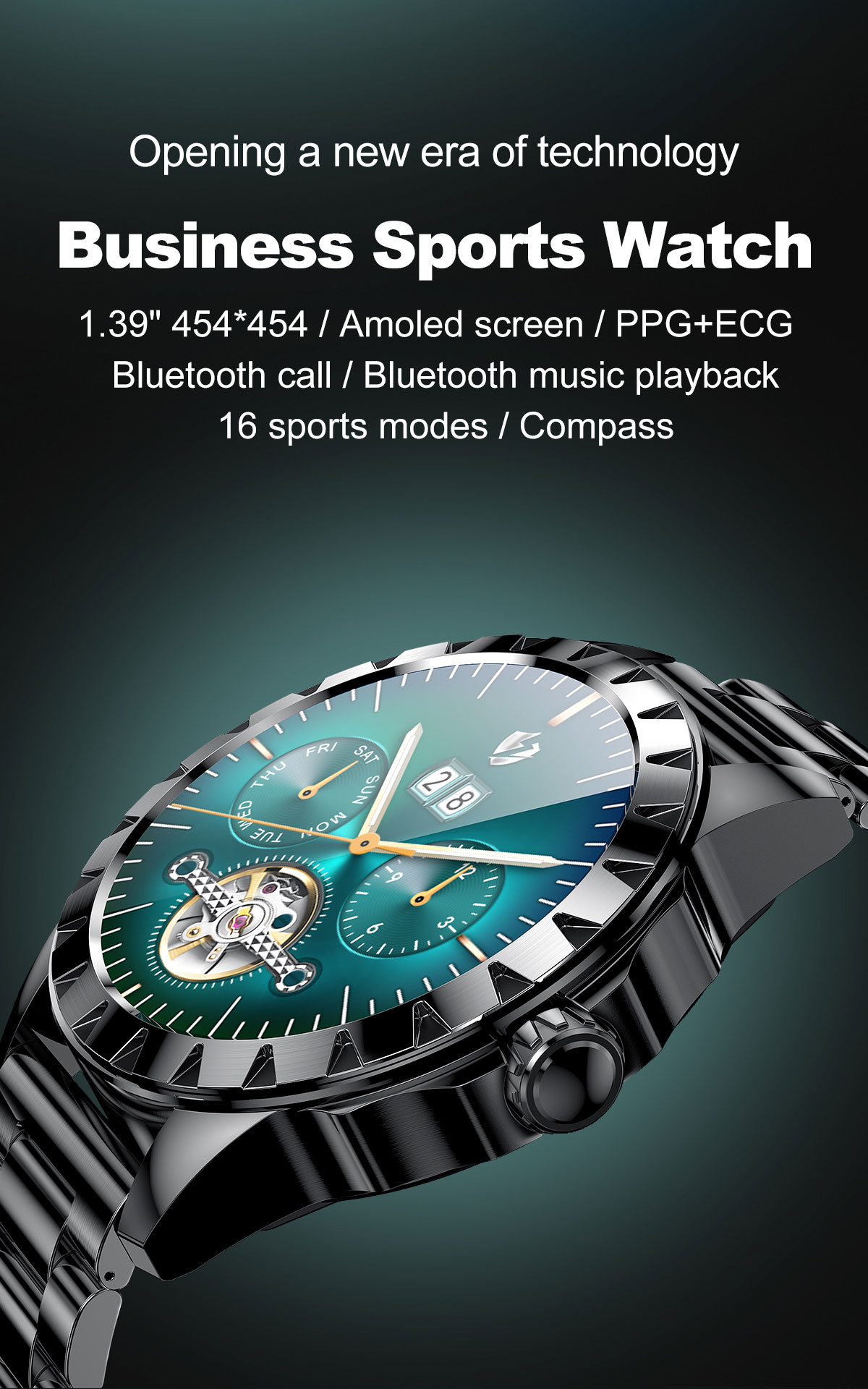 Stainless steel material Well-designed
Sapphire glass, transparent and wear-resistant, metal frame, light and strong Combined digital and animated display for a better experience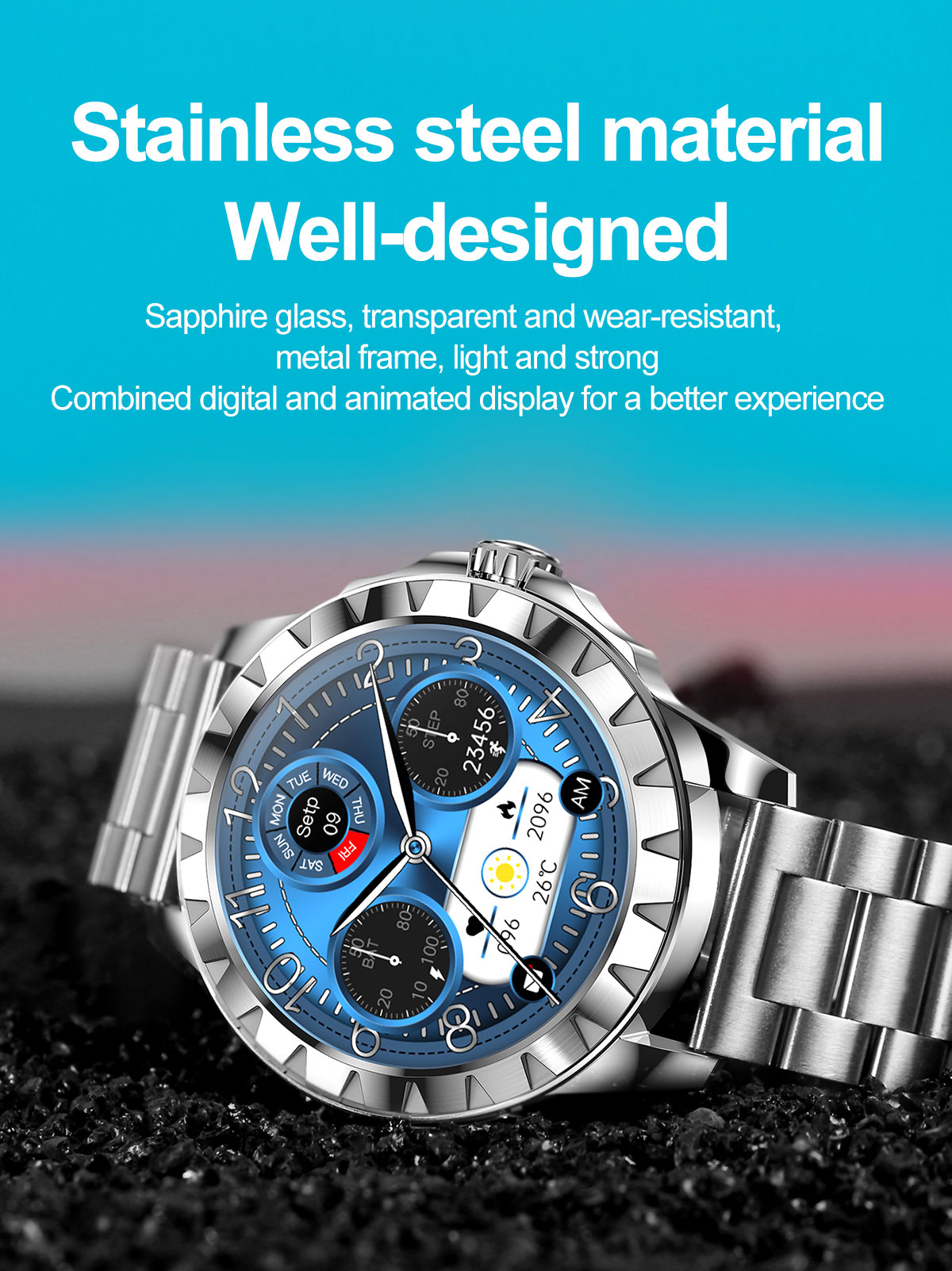 1.39 inch 454*454 AMOLED screen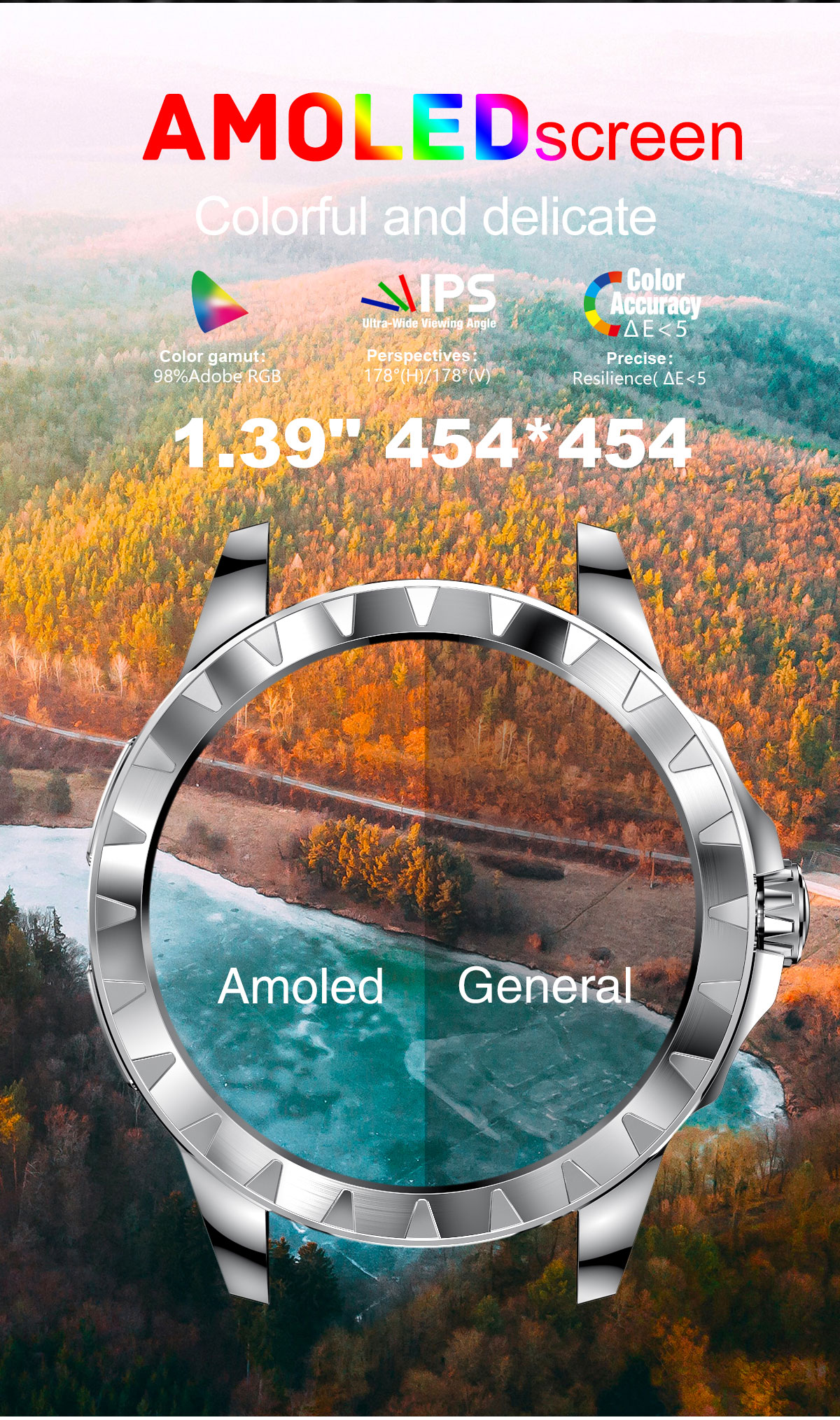 Speed dialing, direct calling
You can make a call with one touch directly through the watch. When there is an incoming call you can answer and make a call directly through the watch. Free up your phone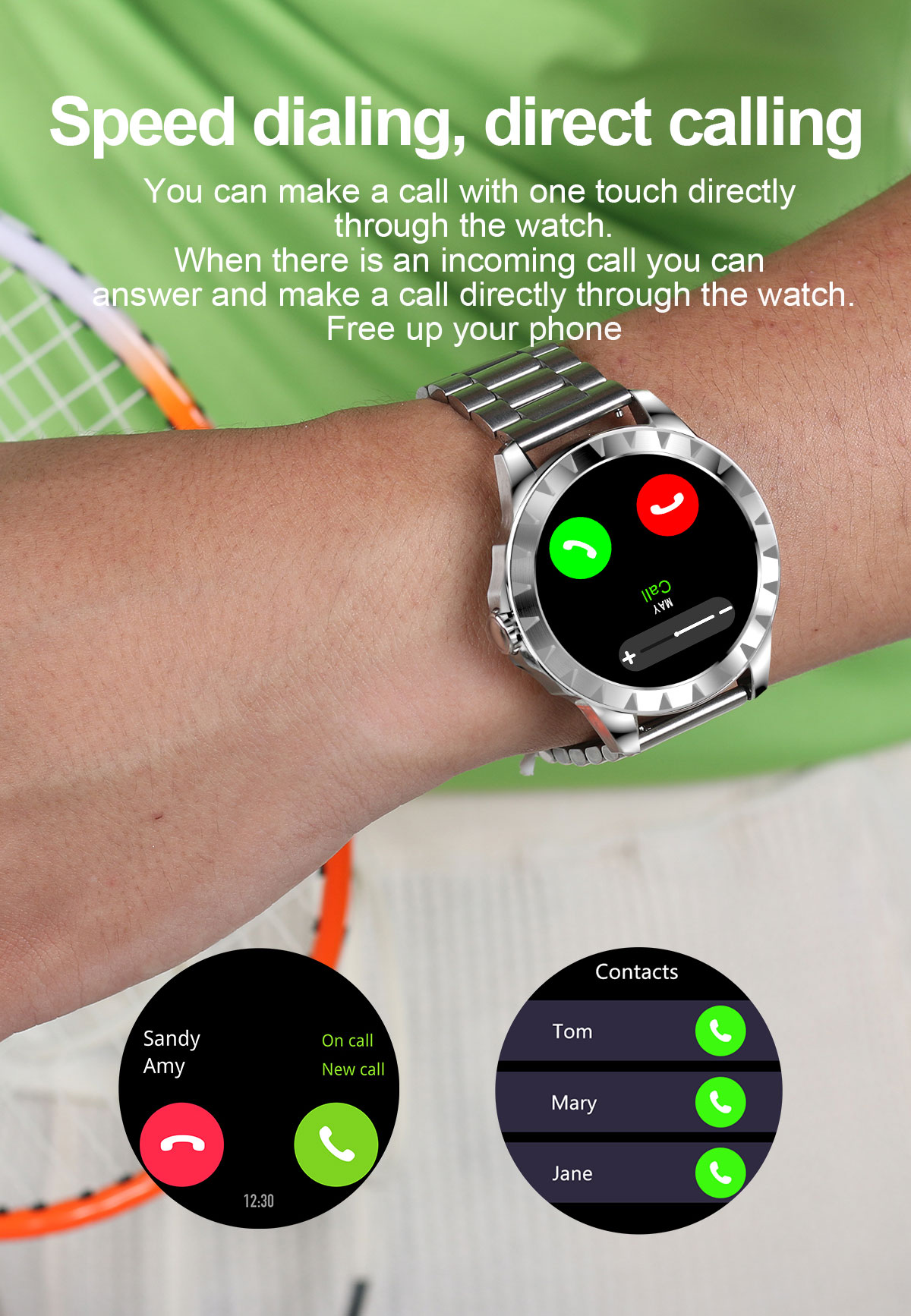 All-day heart rate monitoring
The watch is equipped with an optical heart rate sensor that can perform daily 24-hour non-stop high-precision heart rate monitoring.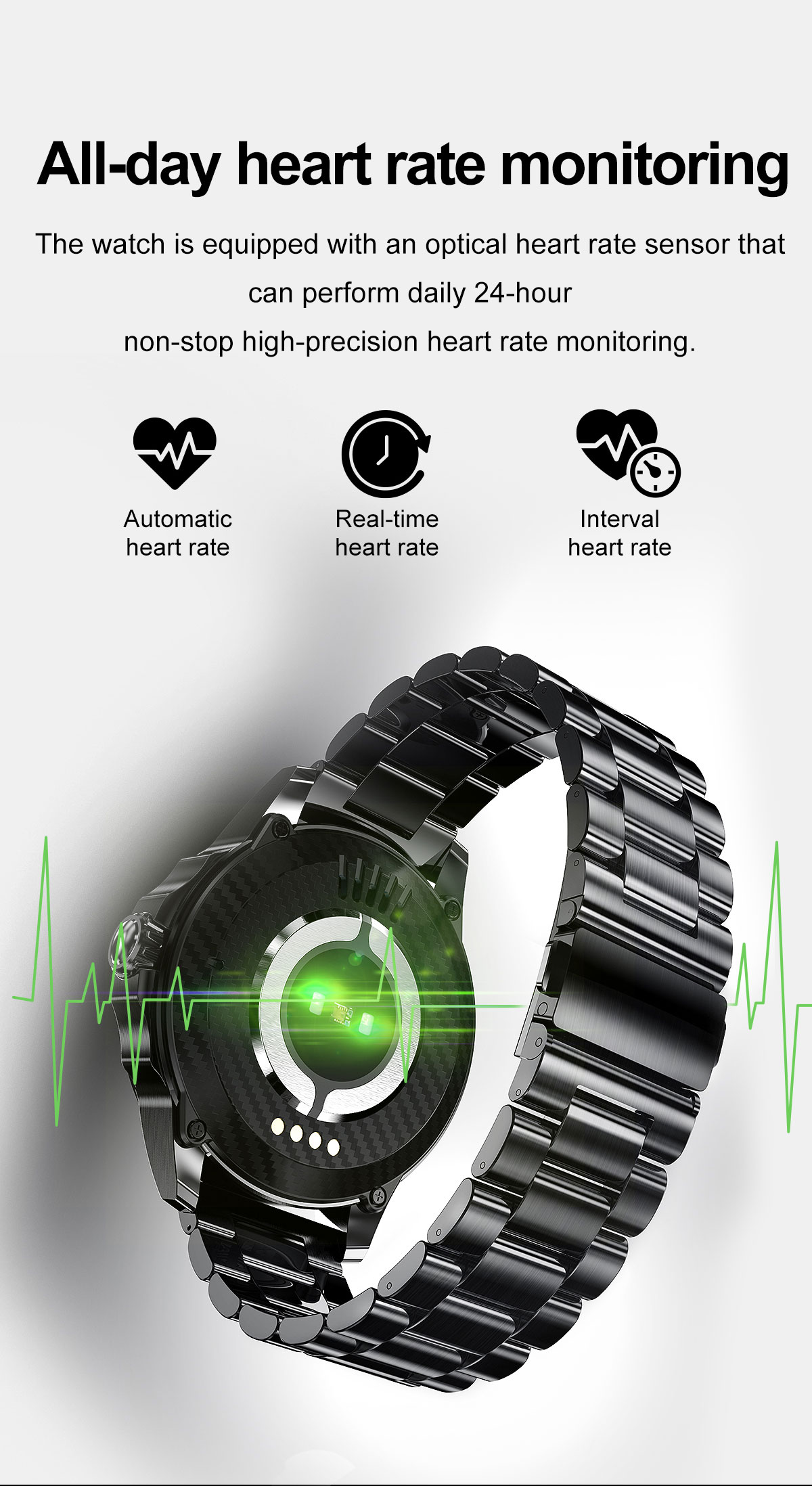 PPG+ECG dual ECG testing
Based on intelligent pulse wave technology and hardware standard, through the principle of ECG measurement Capture heart bioelectric signal, 30s to view ECG data ECG Al-assisted report, which can be read without professional ECG knowledge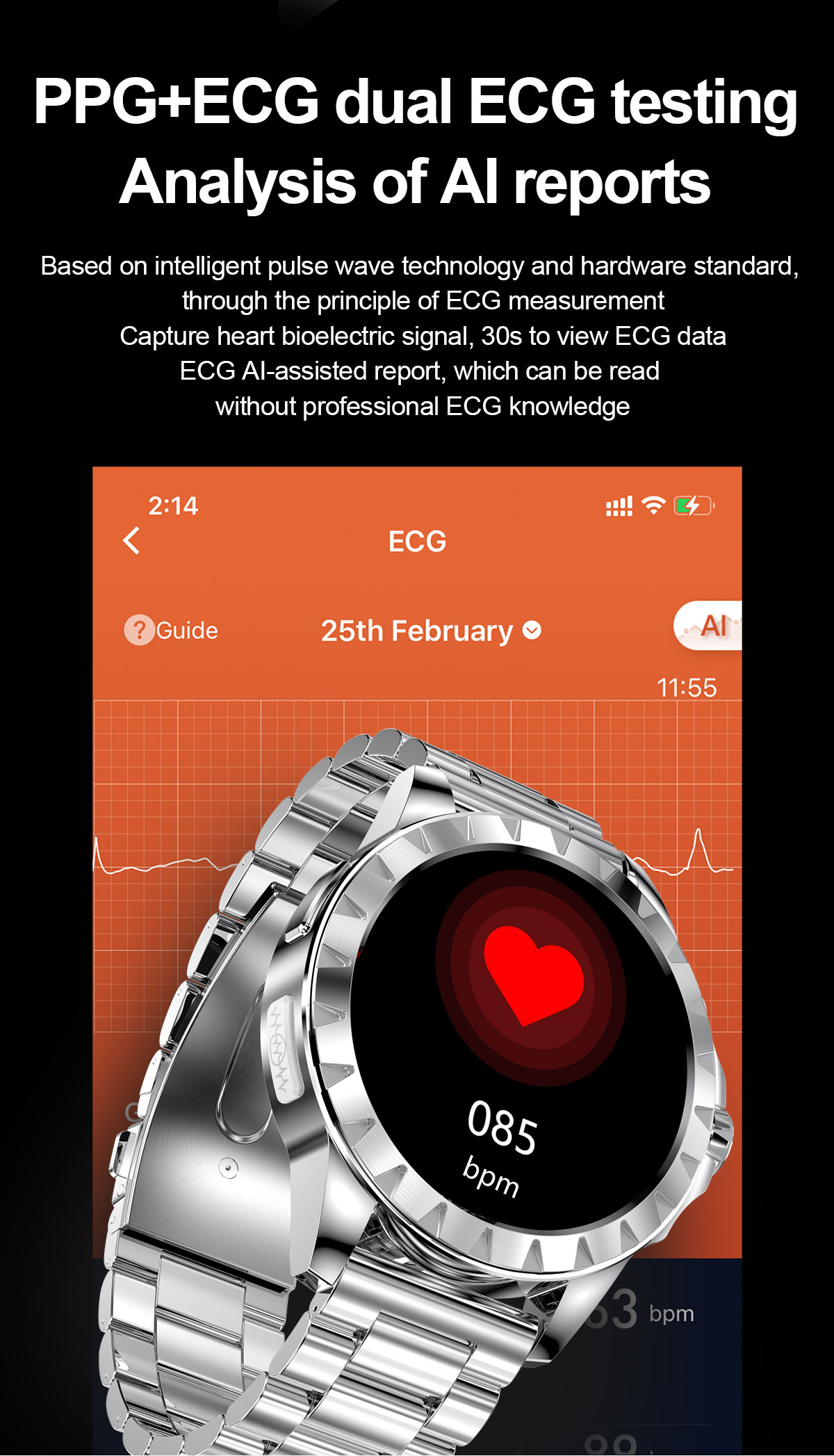 Professional-grade ECG chipping data precision algorithm
Follow the instructions to wear the watch correctly and place the right hand on the ECG contact piece. Wait for 30s for the data to come out, more accurate measurement in resting state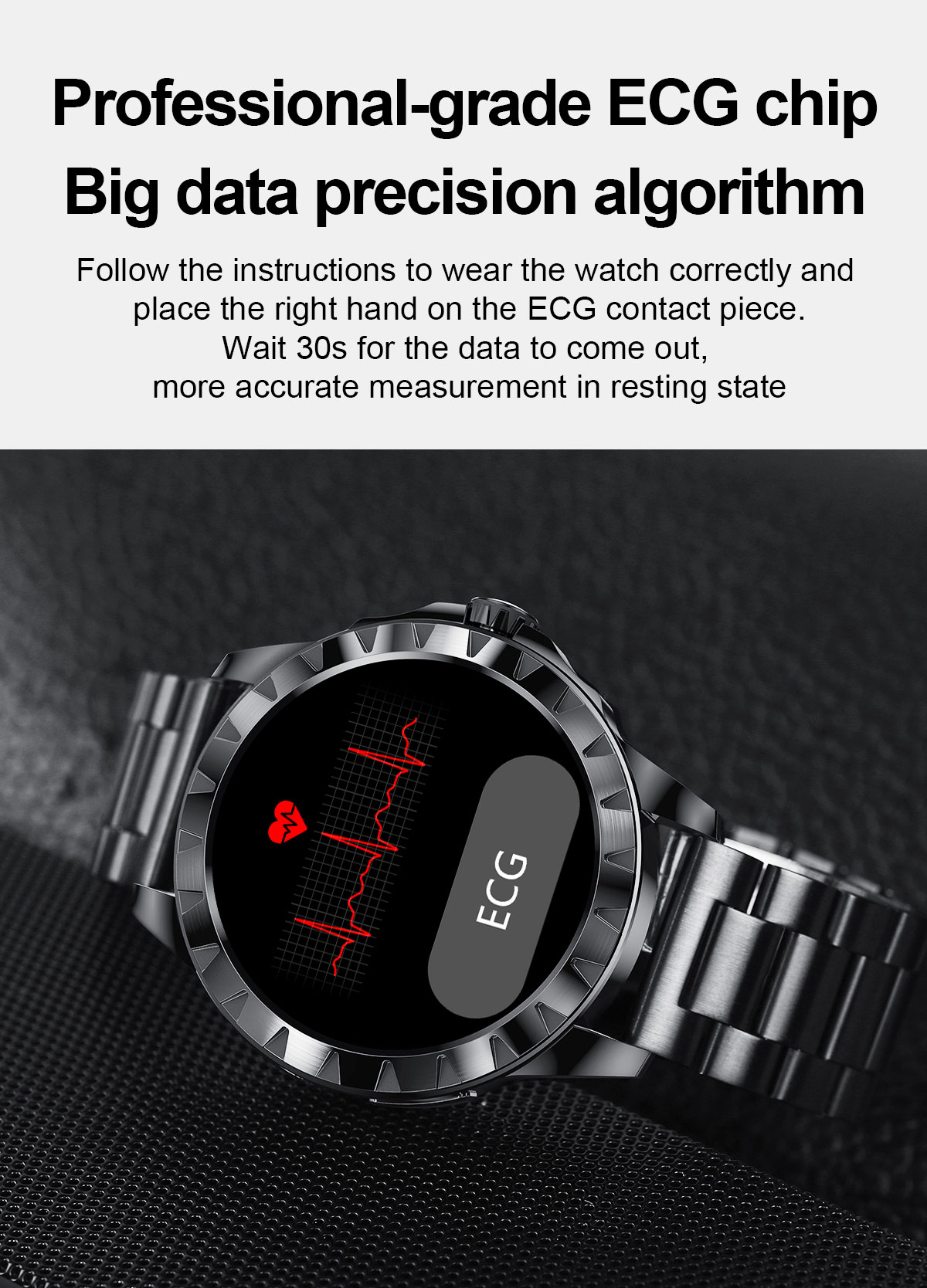 Switch between multiple dials at will
A variety of built-in unique styles and themes dials and APP dials for you to choose Meet your needs for different scenes and make you stand out every time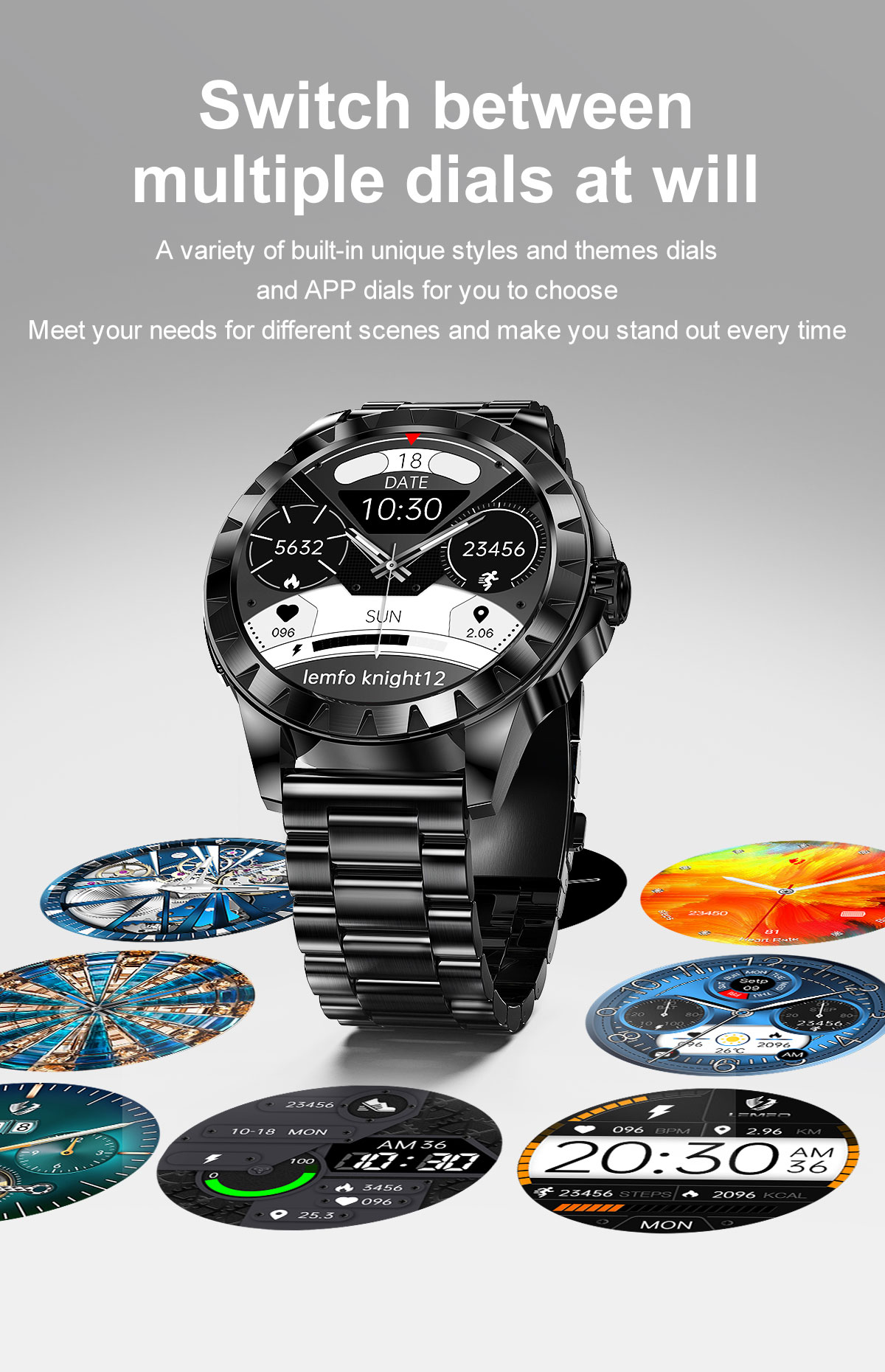 Multiple movement modes
A variety of exercise modes, real-time continuous heart rate monitoring, intelligent exercise algorithm Present you with exercise steps, heart rate and other exercise data Help you develop a training plan that suits you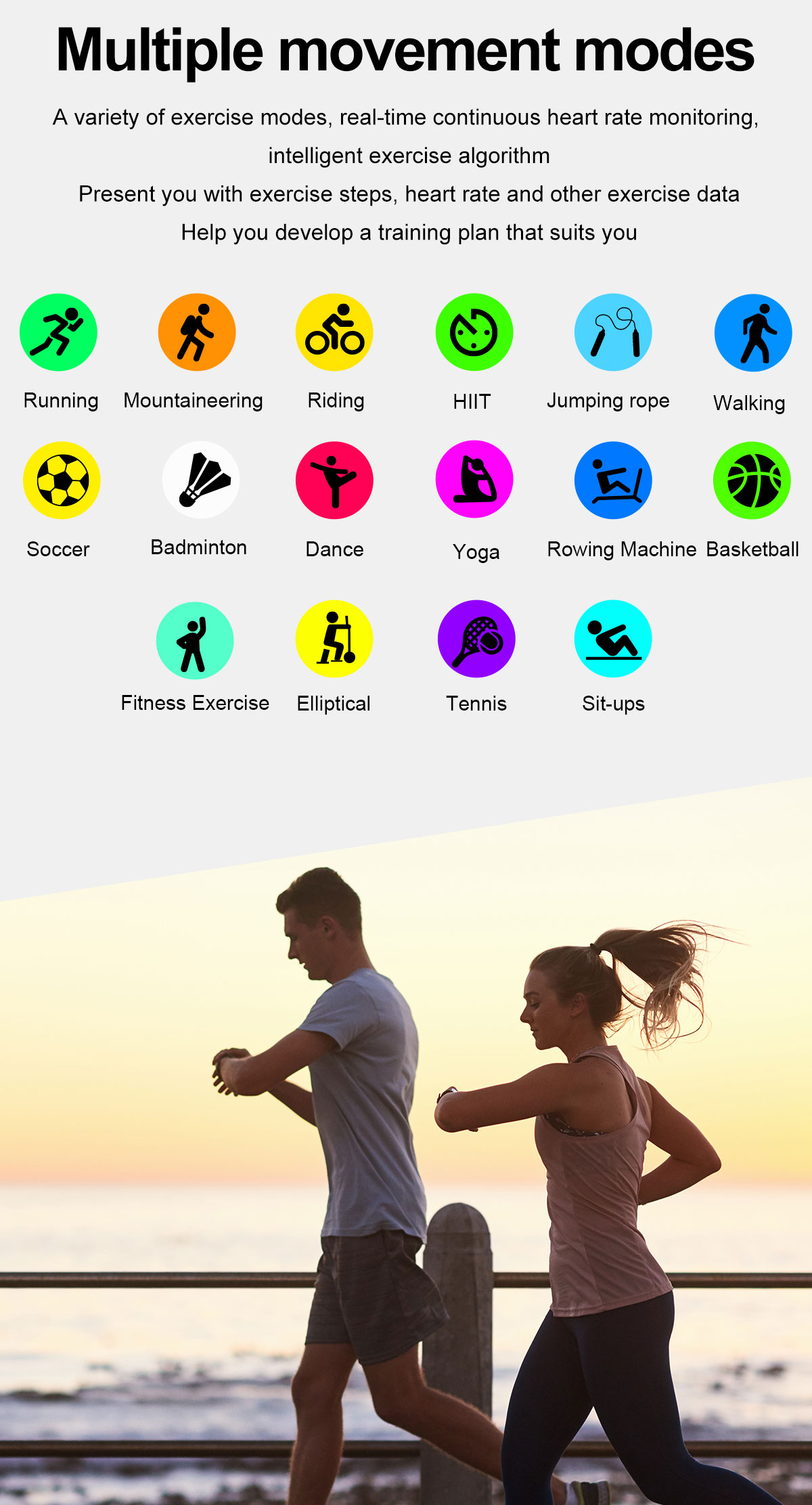 Respiratory Training Always pay attention to "lung" health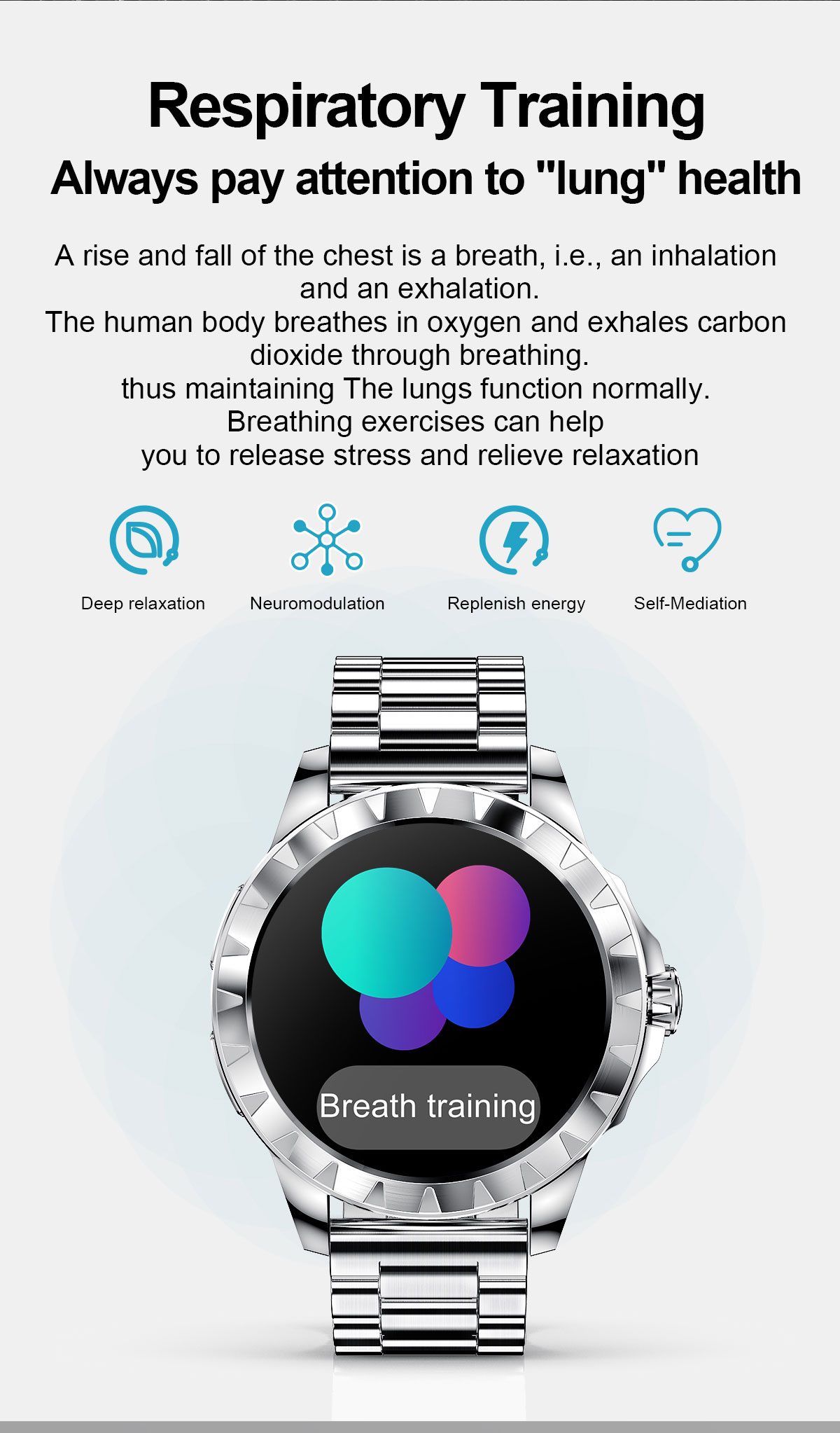 incoming calls, SMS, App notifications... Timely alerts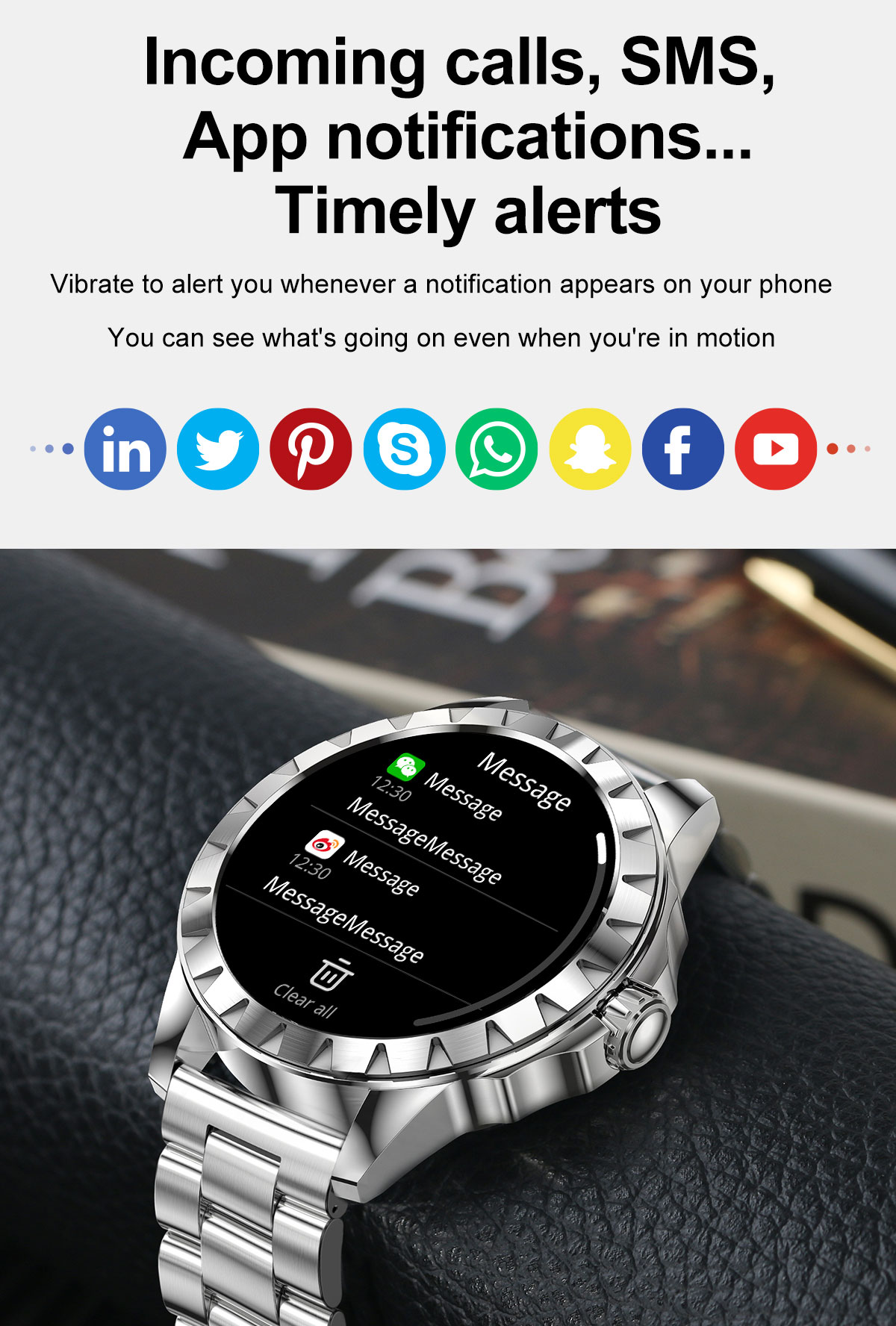 Voice Assistant
Rich voice commands, fusion apps, when needed you can No need for touch operation, one voice, call the background application commands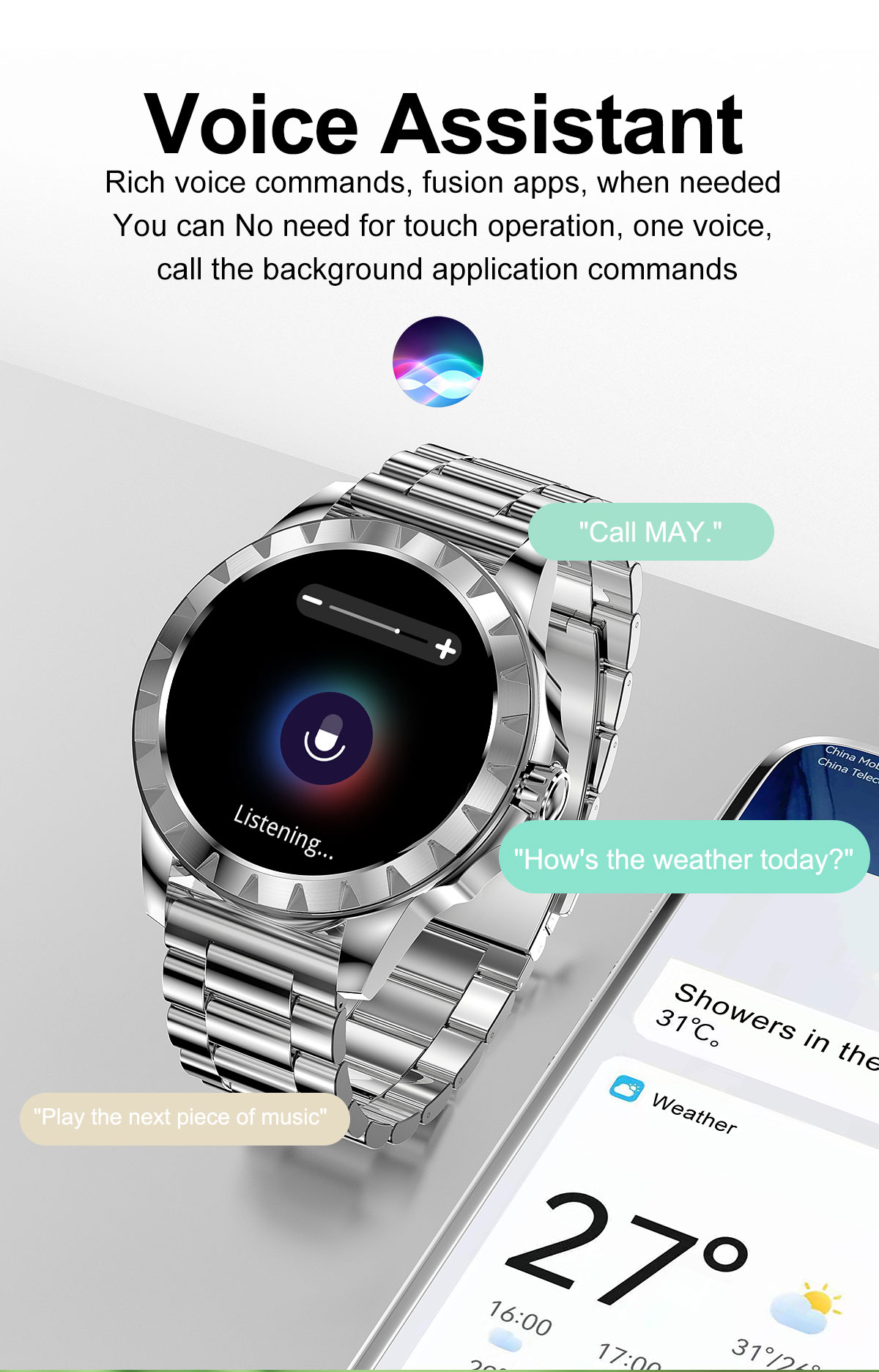 Watch Outplay Songs Listen as you like
Not just a music controller. Both can control the play, pause, previous/next song of the music of the phone you can also use the watch to play music directly from your phone via Bluetooth

Wrist Compass
Easy location identification on expeditions with auto-correct compass mode

Sleep Monitoring
Monitor your sleep time through the monitoring of sleep positions And sleep quality, in-depth understanding of deep sleep, light sleep, awake, etc You can also learn the sleep history through the APP

Rich Applications Shortcut operation
A variety of commonly used intelligent functions, remote control photography, SMS reminders, sedentary reminders, intelligent stopwatch, etc., a variety of practical tools to facilitate your daily life